We may earn an affiliate commission from partner links on the Entrepreneur Guide. These do not affect our editors' opinions.
It's no secret that the housing market has been unpredictable for the last few years. The Covid-19 pandemic and ensuing inflation directly contributed to record-shattering prices and high mortgage rates. These factors can make it extremely difficult for new homeowners to break into the market. But it's also a severe problem for people who have existing mortgages.
Periods of higher inflation typically lead to elevated mortgage interest rates. When this happens, it becomes much less beneficial to refinance an existing home loan. For example, around 20 million people in late 2020 were eligible to refinance their mortgage to a lower interest rate. By early 2022, the number of qualified candidates dropped to just 5.9 million.
It will only become more challenging to refinance an existing mortgage as interest rates continue to rise. It might be a good idea to wait until the rates come down a little before making the decision to refinance.
Alternatively, the rates might stay elevated for several years, so it might be a good idea to refinance while you still can. Whether you're looking to make a big purchase, such as a new home, or just want to save some money on the annual percentage rate you currently pay, refinancing is an option that could help.
What are the top mortgage refinance rates for 2023?
The average mortgage interest rates have steadily risen over the last few years. Higher rates usually mean that fewer mortgage applications are submitted. That happened in the summer of 2021, and the trend has continued. It's unclear when the housing market will stabilize, or if interest rates will ever reach their previous lows. Although interest rates might not be historically low, you should still consider refinancing your mortgage.
You likely received a high initial interest rate on your original mortgage. If you have improved your credit score over the years, you'd be an excellent candidate for a refinance. Remember that seizing the opportunity for a lower interest rate on your mortgage can save you a lot of money. Besides, you can always refinance in a few years when the rates are lower and your score is even higher.
There are a lot of factors that will influence the exact rates that you'll receive. For example, the home's zip code, property value, loan balance, credit score, term, and whether or not you're cashing out can all impact the rate you're given. You'll need to shop around using your specific details to find the best rates for you. That said, here are the mortgage lenders that typically offer the best rates in 2023:
Rocket Mortgage
Better.com
Ally

Learn More

Learn More
On Better's Website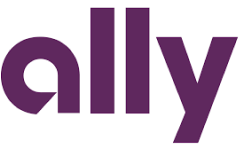 Learn More
On Ally's Website
How does mortgage refinancing work?
Mortgage refinancing is when you take out a new mortgage loan to repay your original mortgage payment. The loan amount will match the outstanding balance on the original loan. The goal is to save more by accepting a new loan with a lower interest rate than your current mortgage. Lowering your interest rate from 6.4% to 6.3% might not sound like it's worth the hassle. However, that difference can add up to several thousand dollars saved over the life of your mortgage.
The home refinance process is virtually the same as when you took out the original mortgage. You'll need to gather your financial information, shop for the best rate and loan term, submit your application, and close the loan. Since you've already undergone the mortgage application process, you'll probably be reasonably familiar with each step when refinancing.
Fortunately, you don't have to worry about a down payment or closing costs like a homebuyer when calculating the break-even point for refinancing. Still, there are many refinance options and things to consider when getting a refinance loan, just as when you took out the existing loan on your home. For instance, you'll want to consider the value of your home and the type of mortgage.
Some questions you'll want to keep in mind include:
Are current rates higher interest rates than your current loan options?
How much home equity do you have and have you made any home improvements over the life of the loan?
Are you looking for a fixed-rate mortgage or an adjustable-rate mortgage?
Are you looking for a shorter term? (For example, if you have a 30-year loan and are looking for higher monthly mortgage payments but less interest debt overall by opting for a shorter repayment period).
Or, do you want lower monthly payments?
Are you looking for a conventional loan or a non-conforming loan (such as an FHA loan)?
Do you want to switch from a fixed-rate loan to an adjustable-rate mortgage or vice versa?
Refinancing your mortgage can help you save money, but there are a few downsides. The main issue is that you'll likely experience a drop in your credit score, which can affect your interest rates.
Refinancing a mortgage will require a hard inquiry of your credit report, which can take off a few points. Also, you'll be closing your previous mortgage, which can affect your credit history length and further reduce your score. Refinancing your mortgage is worth experiencing both of these issues for its loan-to-value, but you should still be aware of them before you start.
Refinance your mortgage to make your payments more manageable
The world is still returning to normal after the events of the COVID-19 pandemic. While there are a lot of things that are back to pre-pandemic normalcy, the housing market is still in flux. Mortgage rates are higher than they have been in years, and there's no telling if they'll continue to rise even more. The combination of supply chain issues, inflation, and increased demand could extend these elevated rates for years to come.
You'll need to decide whether or not now is the best time to refinance your mortgage. You may get a lower rate, but the average rate could drop much lower in a year. On the other hand, you might wait for the rates to drop, and they only climb higher for the next few years. It's a gamble either way, so thoroughly review your finances and make the best decision.
Information provided on Entrepreneur Guide is for educational purposes only. Your financial situation is unique and the products and services we review may not be right for your circumstances. We do not offer financial advice, advisory or brokerage services, we do not recommend or advise individuals to buy or sell particular stocks or securities. Performance information may have changed since the time of publication. Past performance is not indicative of future results