We may earn an affiliate commission from partner links on the Entrepreneur Guide. These do not affect our editors' opinions.
It isn't hard to find a bank in the U.S. In 2021, there were 4,236 FDIC-insured commercial banks in the U.S. The exact number of branches fluctuates but typically hovers between 75,000 and 80,000.
Finding a bank might not be difficult, but getting a business loan from one can be. Banks are the least likely lender to approve a borrower's business loans.
In the second quarter of 2021, small and big banks only approved 18.9% and 13.6% of business loan applications, respectively. In contrast, alternative lenders (24.5%), institutions (23.8%), and credit unions (20.5%) all approved at least one-fifth of loan options.
Bank lenders are notoriously strict when it comes to giving business loans. If you don't meet their requirements 100%, then it's doubtful they'll accept your application. For a bank, a business loan operates like an investment opportunity.
They provide the money upfront and receive scheduled monthly payments until the original amount is returned, plus a profit. If a financial institution doesn't think you'll be able to meet the repayment terms for the loan amounts, then it has no reason to grant your request.
What banks are the best for business loans?
Pretty much all banks are willing to extend various types of loans to small-business owners. The bank can make a lot of money from the subsequent interest payments, and you can acquire the working capital you need for your business.
As long as you meet their notoriously strict requirements, it should be no problem for your application to be accepted. The hard part will be finding a bank that offers a healthy mix of reasonable rates and accessibility.
Here is a list of the four best banks for small business loans in 2022: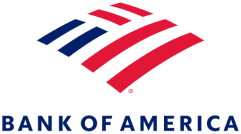 Learn More

Learn More
On Wells Fargo's Website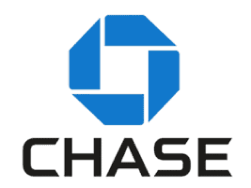 Learn More
On Chase's Website

Learn More
On U.S. Bank's Website. Member FDIC
How can you increase the odds of being approved for a business loan?
The exact requirements of each business lender can vary significantly. What may be an immediate dealbreaker at one place might never come up at another. However, there are a few universal criteria that most lenders will review. Improving these criteria can significantly increase the odds of having your loan approved:
Shop around to get the best offer for a bank loan
Success isn't guaranteed in the world of business. It takes a million things going just right for you to succeed and one mistake to fail. If you need a business loan from a bank, then it's overwhelmingly likely that you'll be denied. Your best bet will be to take a few steps to determine why you were banned and make the necessary changes to get accepted.
It's also a good idea to shop around the different banks listed above and figure out your options. Each bank is different, and you may meet the qualifications for one while failing to reach them for another. As long as it doesn't affect your good credit, you should look into as many loans as possible. Getting your funding might take some time, but with enough hard work, you'll eventually get there.
Information provided on Entrepreneur Guide is for educational purposes only. Your financial situation is unique and the products and services we review may not be right for your circumstances. We do not offer financial advice, advisory or brokerage services, we do not recommend or advise individuals to buy or sell particular stocks or securities. Performance information may have changed since the time of publication. Past performance is not indicative of future results